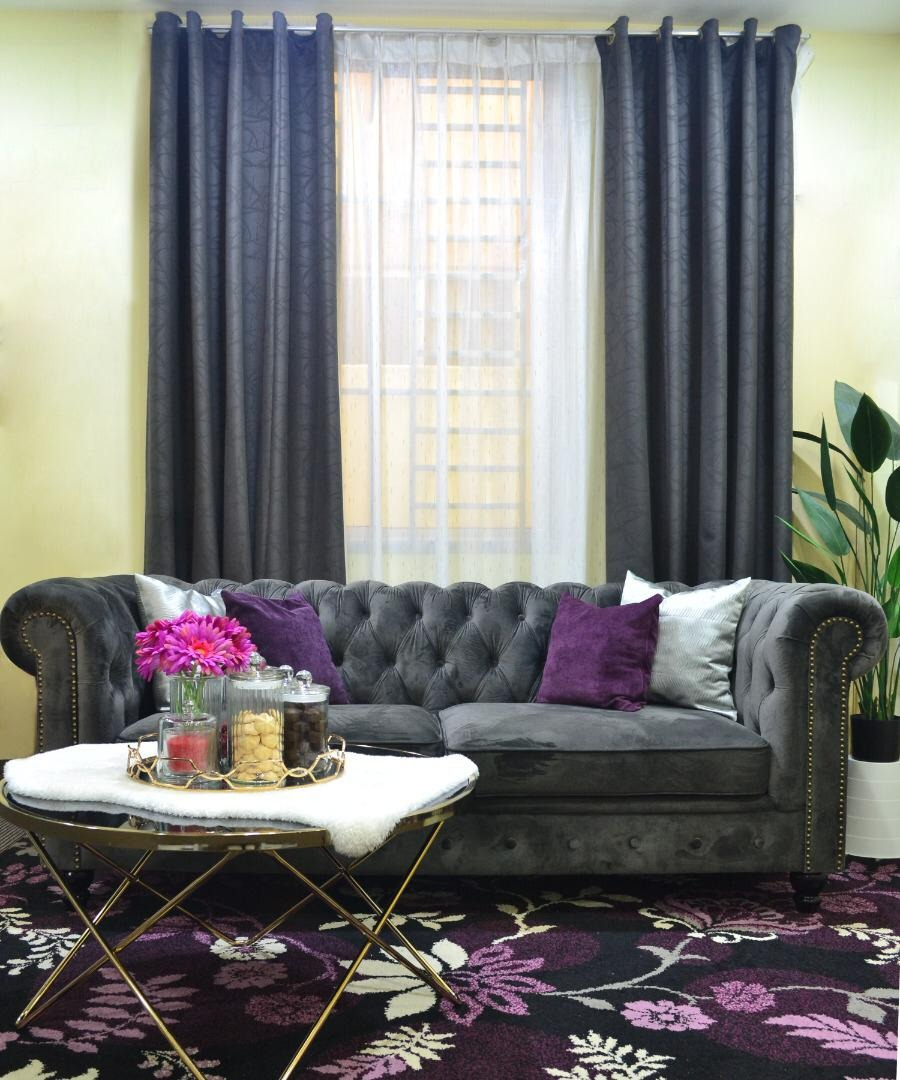 Chesterfield sofas are a perfect way to bring character to your home or office. The Chesterfield, known as "the king of sofas," adds a great deal of elegance and luxury to every home or business. There are several factors to consider when selecting the right Chesterfield sofa in Malaysia.
Here are 10 helpful tips for selecting the ideal Chesterfield in Malaysia.
1. Comfort
Purchasing a traditional Chesterfield does not have to mean reverting to the bygone era in terms of comfort. Look for Chesterfields with a slightly angled back and an updated classic build.
As opposed to the conventional vertical back, the slightly angled Chesterfield offers the lower back support required for all-day relaxation - without the need for throw pillows.
2. The Design Around a Chesterfield
Chesterfields make a statement, which is why people adore them. However, if they are not balanced, their giant forms and attention-getting tufts will take all of the attention in the room.
Ensure that you have some clean-lined contemporary elements and rustic styles to round out a Chesterfield. Make sure you have bold colours in your furniture and artwork and try out a fun area rug.
3. The Traditional Look
Dark velvets, such as ruby red, deep blue, and emerald green, or mushroom brown, have traditionally been used to cover Chesterfield sofas. These shades, combined with the glamorous feel of velvet, fit seamlessly into a classic study.
Dark neutrals or diamond tones in distressed leathers produce a timeless look that ages beautifully for leather Chesterfield sofas.
4. Modern Features
In a more contemporary setting, using louder, bolder colours like orange, light blue, bright red, or softer neutrals like mid-tone grey, white, or linen may be required to complement a Chesterfield.
These lighter colours keep Chesterfield's visual mass from filling the room with a dark hue, making it a good choice for rooms with light walls.
5. Wisely Choose the Upholstery
Traditional style should not have to be associated with traditional concerns. Much innovative fabric Chesterfield sofas are now available that have the same comfortable feel as woven cotton, are more durable and avoid stains and sun fade better than woven cotton.
It's never been better to live with a silk couch when concerns over lasting stains can be put to bed. This is fantastic news since lighter-coloured fabrics look fantastic on Chesterfields.
6. Tufts
The deep tufts and generously rolled arms and back of the Chesterfield are the eye-catching features that make this sofa such a striking addition to every house.
The narrow tufting has a more traditional look and a much firmer surface, while the atelier spacing is slightly plusher and fits better in more modern rooms.
7. Legs
Chesterfields are known for their ornately carved legs. The most popular legs are turned, followed by several bun feet, some fluted and some with casters. Square tapers appear on occasion with a more contemporary look. Legs on Chesterfield sofas range in height from four to six inches.
8. Sizing the Sofa
Keep in mind that the Chesterfield sofa is a large piece of furniture. The style features prominent rolled arms and back, even though it has a low back and is lower-profile than many sofas.
The arms add about eleven inches each to the length of the sofa, so keep in mind that you'll need a much larger sofa than you think to get the seating you need. If you're searching for tufted furniture but have a little room, you may want to explain the situation to your dealer.
9. Configuration
Chesterfield sofas and sectionals can be arranged in a variety of ways. Chesterfields can be customized in terms of nail heads, seat cushion configuration, and seating width, in addition to the upholstery, texture, leg type, tufting pattern, and sizing options listed above.
Bench chairs, tight seats, and tufting are also options for seat cushions. The flat-back solution eliminates the rolled backrest, making it suitable for Chesterfields positioned against a wall in a smaller room.
10. Talk to an Expert
Finally, Chesterfield sofas, sectionals, and armchairs can be customized in various ways, resulting in hundreds of possible variations. Understandably, learning about all the various variations can be overwhelming.
Therefore, speak with the professionals about Chesterfields to alleviate your concerns about selecting the ideal Chesterfield sofa for your home or workplace in Malaysia.