HANDCRAFTED WITH LOVE AND CARE
The Kate Classic Chesterfield Sofa. The Chesterfield Linen Sofa with its unique Low Back Style, Deep Buttoned Arms and Back complemented with a Buttoned Front Border.
The Scroll Fronted arms on the Chesterfield Leather Sofa are attractively embellished with lines of individual stud nails. An undoubted winner in any room from the cottage to the boardroom.
A classic of its kind; Traditional Vintage British Style. Upholstered and buttoned with love and care by professional craftsmen.
Material: Handmade in Linen/Velvet (same price)
Frame: Solidwood Frame
Cushion: High-Density Foam
Warranty: 3 Years
Pre-Order: 4-7 weeks
Deposit: 50% (Please attach the receipt transaction on the website @ WhatsApp admin)
Low Deposit & Installment Accepted (Please WhatsApp admin)
It is a non-tropical screwed and glued hardwood frame made in house.
We made the frame to filling in the cushions with full care and love.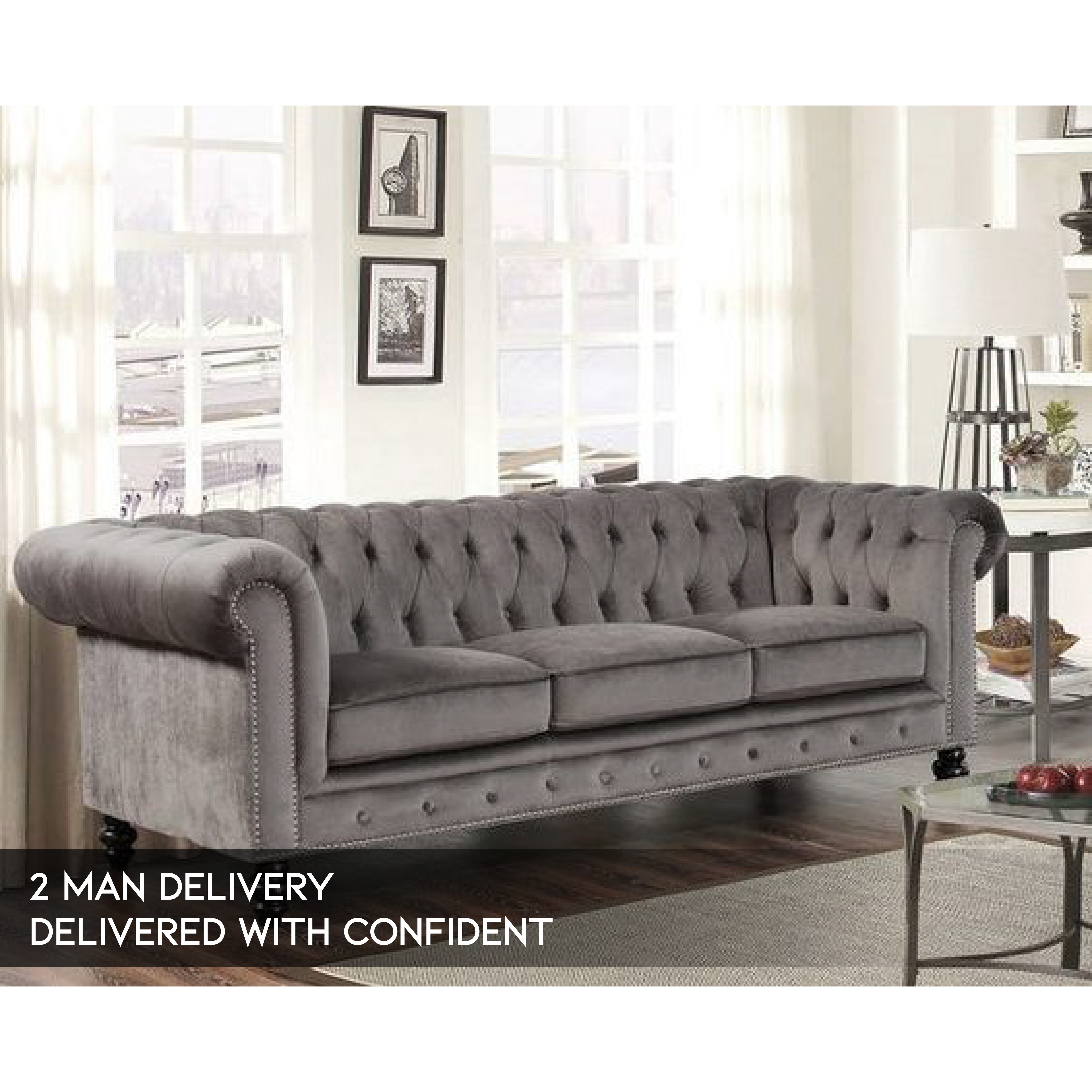 We understand that purchasing furniture is a household decision. Therefore, to facilitate our customers in decision making, we offer all our customers:
Close up to our available swatches to define colours
Unbiased advice on product suitability
Free tips on how to decorate will be provided on our Instagram page.